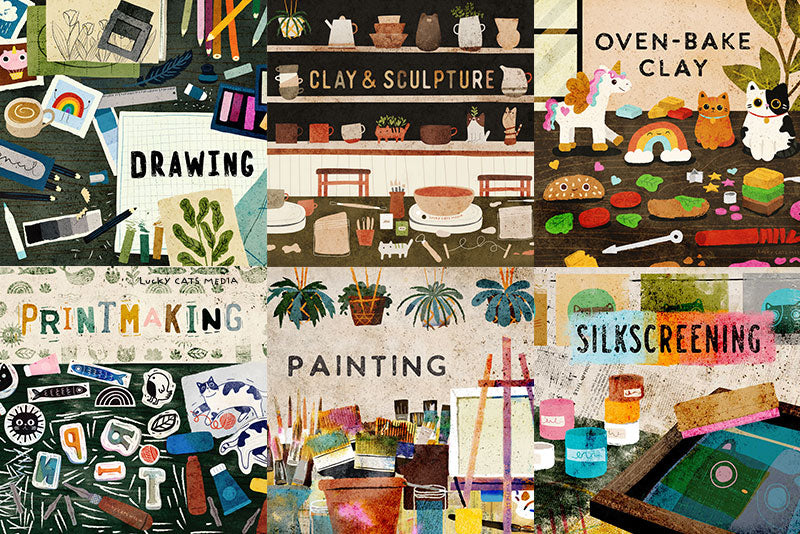 Camps | Ages 5 to 12
Together we explore the lives of artists who followed their passion & dreams in order to live the life they imagined. Students create unique art inspired by the artist's style & mediums.
We offer full week & by the day camps (ages 6-12) and half day camps (ages 5-12).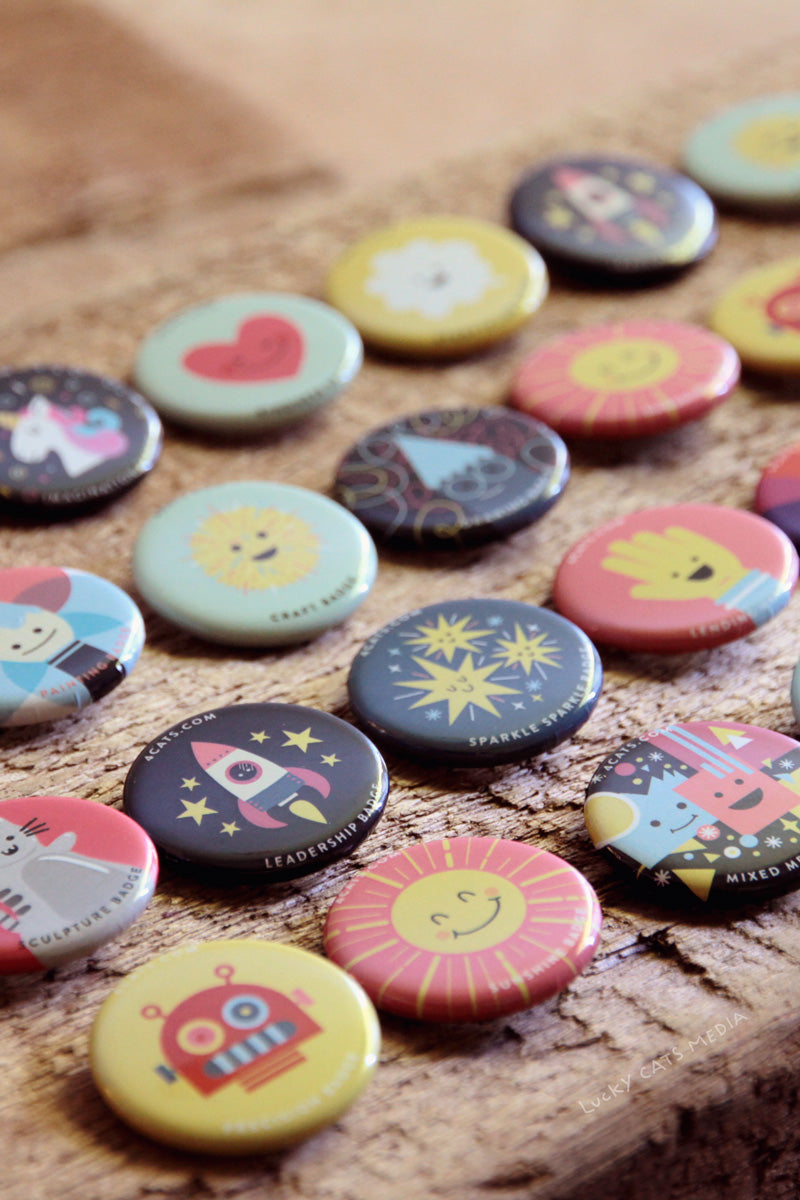 Welcome to the most incredible camp for kids...
where we dive headfirst into the amazing world of artists. At our camp, we do more than just create art—we fully immerse our students into an artist's life. We embark on a captivating journey, learning about their unique paths, their dreams, and the remarkable perseverance that led them to become the artists they are today.
We believe in fostering a deep connection with these incredible artists. Through their stories, we discover the essence of perseverance, dedication, and the unwavering pursuit of our artistic goals.
But it's not all about the great masters of art. We encourage our students to explore their own unique artistic voice. We provide a nurturing and supportive environment where their creativity can bloom, allowing them to discover their own potential and the beauty within.
Together, we create a community of young artists who encourage and inspire one another, fostering a love for art that will last a lifetime.
We celebrate the joy of creation, the power of perseverance, and the transformative magic of art.
What we love about Camps!

Our camps are set apart from others in how we focus on creating a positive, nurturing, educational atmosphere for students that promotes a culture of respect and acceptance. We start each day by going over behaviour expectations and talk about kindness, etiquette and safety.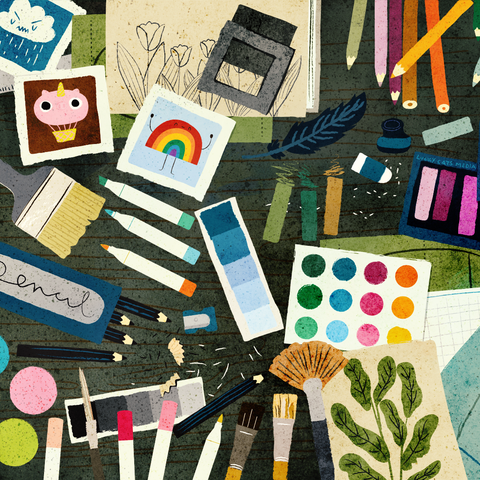 1. Curriculum
We have poured our hearts and souls into crafting an experience that combines the joy of learning with the magic of professional art materials. Prepare for an unforgettable journey that will ignite your child's imagination and unleash their artistic brilliance!
2. Immersive Art Experience
Painting, drawing, clay, printmaking… You name it! Students get to explore new ideas and techniques using artist quality materials in a professional art studio.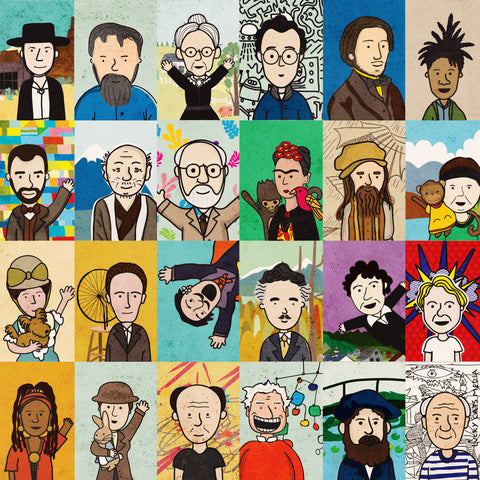 3. Art History & Culture
Art history helps children develop a sense of connection and appreciation for different cultures. They learn about the diverse traditions, customs, and beliefs that shape artistic expressions around the world. They find out that art is not just about making pretty pictures; it's also a way to tell stories, show feelings, and keep traditions alive.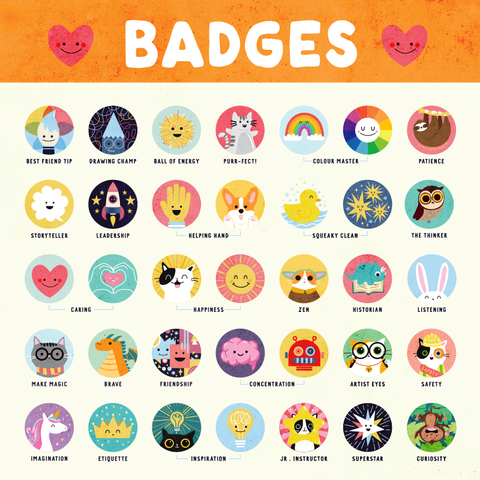 4. It's seriously, just really fun! AND BADGES!
Our art camp is a place where friendships blossom and laughter fills the air. Surrounded by young art enthusiasts, your child will forge connections that extend beyond the canvas. AND they get some awesome BADGES to collect ⭐🏆🎨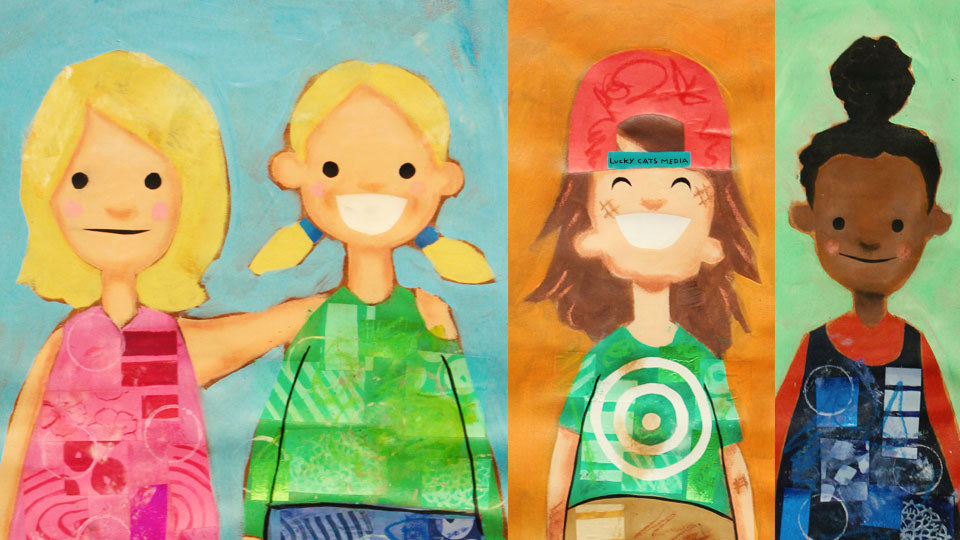 5. Daily Reports
Wonder how your child is doing at cano? Wonder what they are making? Wonder no more! Within a few days of each camp, we will send you a little email report about the class, a summary of what the students learned and how your child is doing. ♡

Our kids loved this camp... it's the second or third time we have some of our kids registered. Thank you!

My child LOVES this Camp. He was nervous at first but the instructors made it such a positive place he keeps asking for another day. Thank you
Grayson loved his time at camp, raved about the instructors and told me all about the artists he learned about. He is so proud of his badges too. It's a truly wonderful camp.

My Daughter absolutely loved everything about her time there. This is the 3rd camp she has been in here.

This is our daughter's second year attending camp and she loved it! I highly recommend this camp!
The staff was very friendly and helpful and made sure our daughter felt very comfortable and at home for a whole week of camp. We're signing her up again forsure!!!! Thanks

It was wonderful for my daughter who struggles with traditional school subjects to get excited about learning art in an environment that values it. This does not happen in the normal school experience.