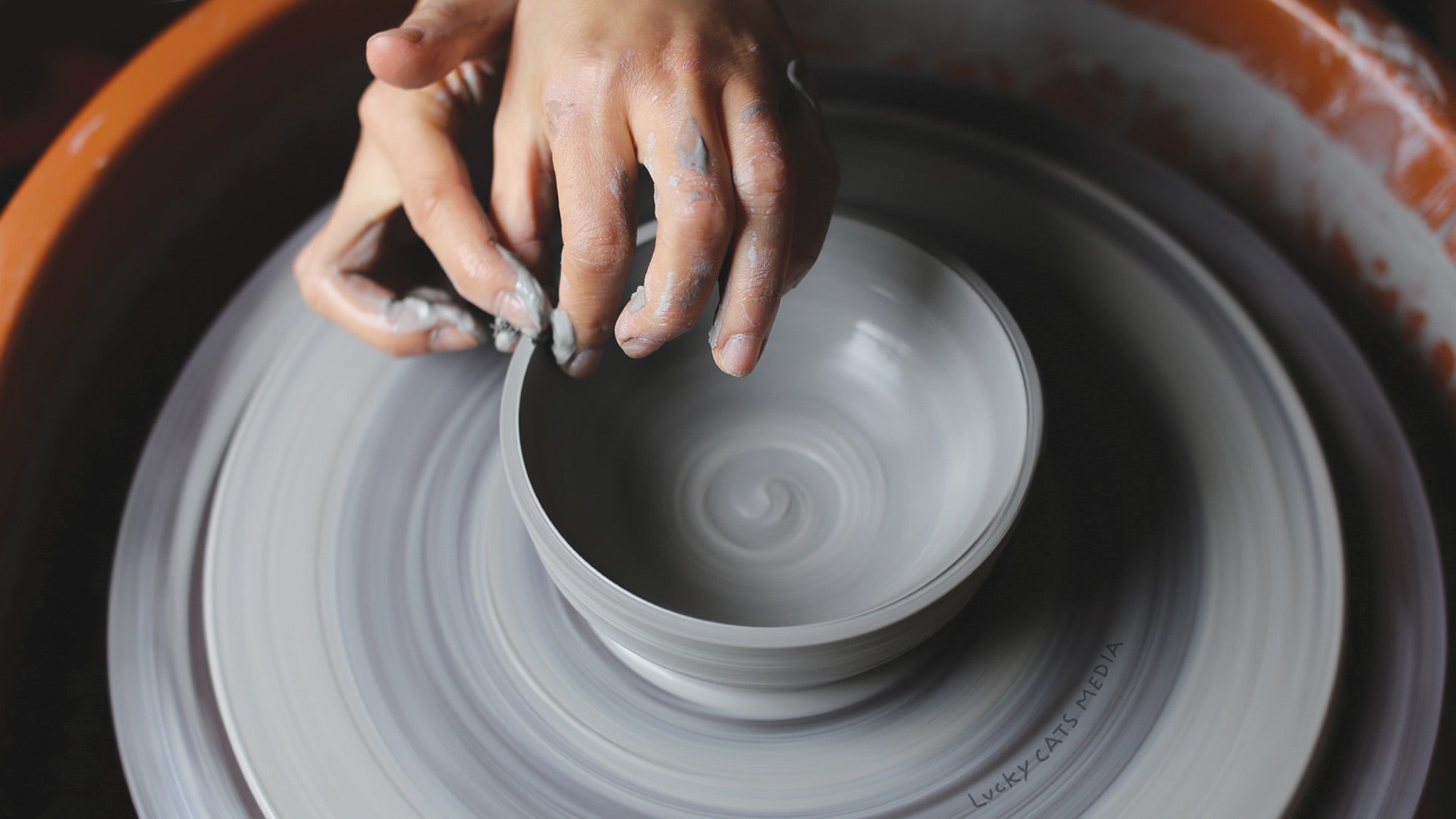 Adults, Kids, Teens | 5 Classes @ 1.5 hrs each
Intensive Clay Wheel Program
For our 5-week wheel classes we have designed a program that is easy to follow and results in a unique and personal experience.
Beginner friendly, no experience required!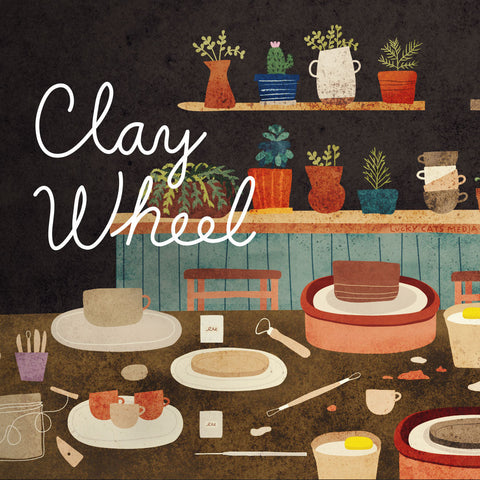 Clay Wheel—5 Week Intensive Program
Learn, Create, Grow, Repeat
Our 5 week clay wheel class encourages being present and mindful while creating, and focusing on the journey rather than the outcome.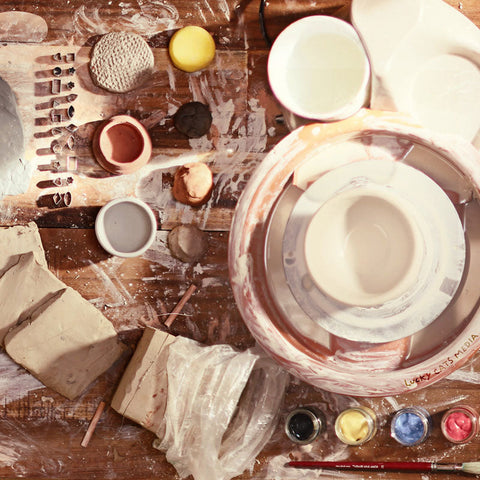 1. Professional Tools & Materials
At our professional art studio, you use only the highest quality tools and materials.High fire clay, wheels, bats, ribbon tools, pin tools, sponges and more. Plus you will learn all about the kiln and the magic that happens inside.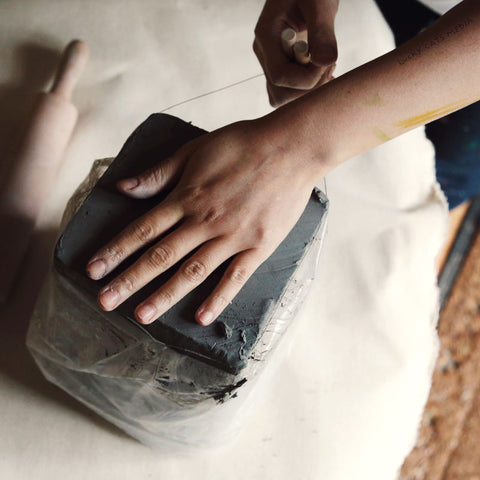 2. Everything starts with a lump of clay
Enjoy the pure magic at your fingertips when you transform a simple lump of clay into a functional vessel! This captivating process brings joy and satisfaction in creating something unique with your own two hands.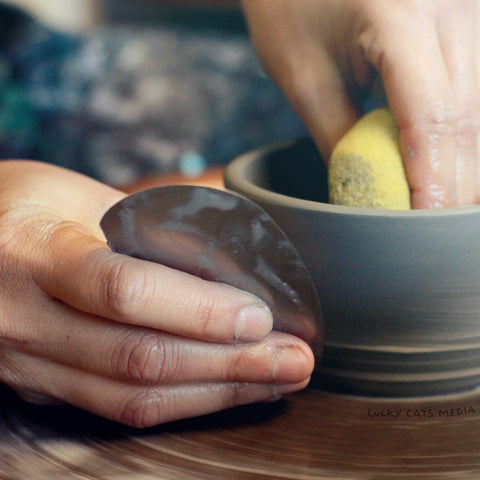 3. Spin! Spin! Spin!
Techniques are best learned through practice, and our program is designed to maximize your time on the wheel. Instructor demonstrations include: throwing, centering, opening and pulling, coning, Sgraffito, handle building and application and more!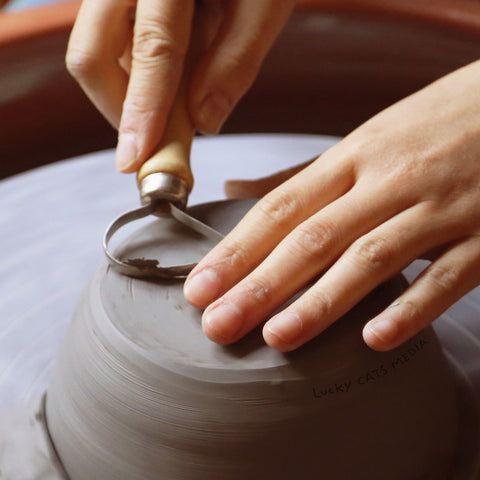 4. Trimming
You will learn the process of trimming in your second class, which gives your creations a professional look and feel. Shape, smooth, scar and scratch while your clay is "leather dry".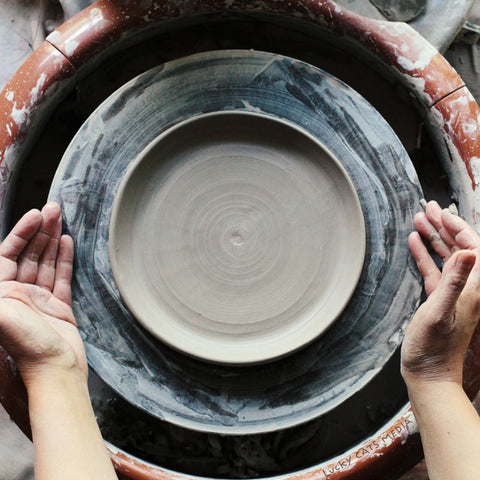 5. Ready to dry
Clay must be bone dry before it's fired in the kiln for the bisque fire. Our kilns heat the clay to an internal temperature of about 2000 degrees! You might cook a pizza at home around 450 degrees, so that's REALLY HOT! 🍕😋This whole process can take about a week.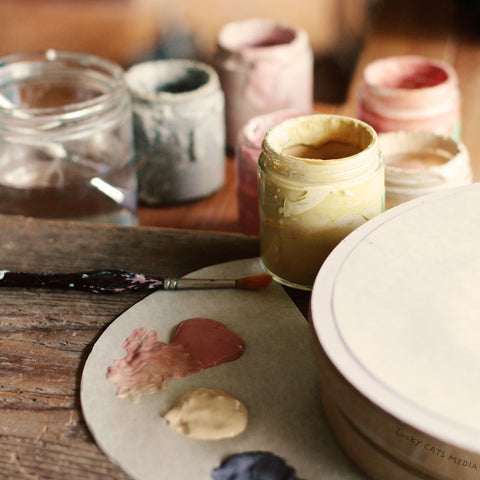 6. Glazing
Applying glaze is the final step of your clay creations, and some argue just as relaxing as the wheel. Choose your colours from a rainbow selection of our professional quality glazes to add your individual flair to your pottery.The entire last class is dedicated to glazing your work, and you can always book more time if needed. One more firing in the kiln to set the glaze and your pieces are ready to go home!
Inspiraton Of Pieces You Can Create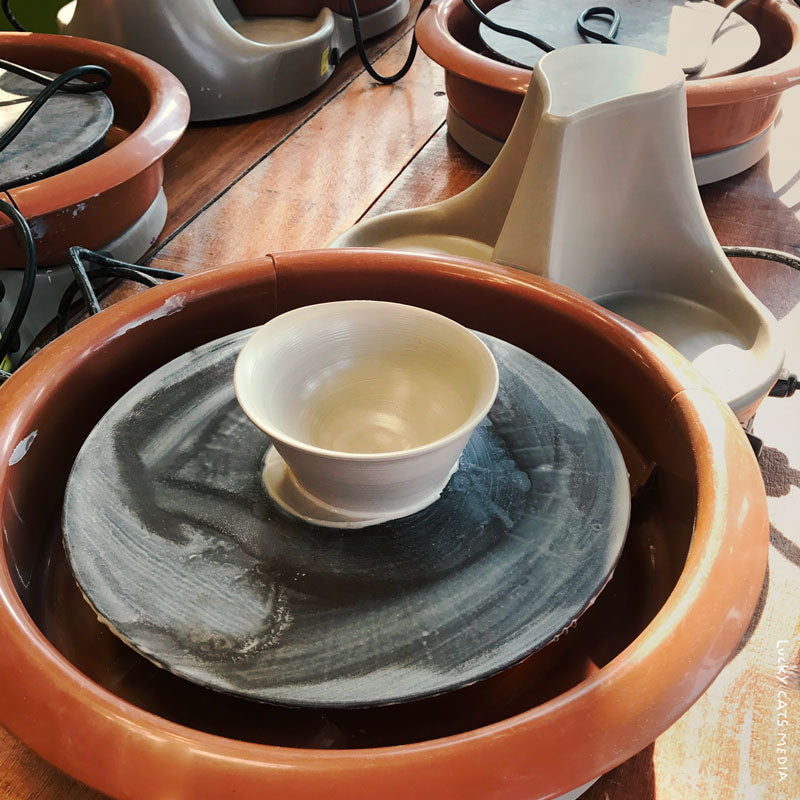 By the end of the 5 week clay wheel intensive program you will have:
Worked on learning the very important skill of how to feel the centre on the wheel

Produced multiple clay pieces of your choosing from bowls, plates, cups or vases

Learned how to safely use our professional equipment, glazes, tools and kiln

Created finished works of art ready to take home and be admired

We loved everything, the people working, the space, the experience,

Was fun and relaxing. Very friendly staff. Thanks
Great instructors, atmosphere and relaxed environment. Loved the opportunity to try something new

Keep up the great work! I appreciated having a small class so I could have more one-on-one time with the instructor. The time length was perfect and I was able to work on two pieces and felt I had ample time to improve technique while making the pieces

Our instructor was the kindest and most knowledgeable teacher I could have asked for! She took her time to explain the whole process with attention to detail, helpful tips, and used vocabulary that were fitted to newcomers like us. She was extremely patient and attentive to our questions and concerns being our first time working with clay. After giving the demonstration, she was always watching with a helpful eye to see if we were on the right track, or if we needed any more guidance. I don't think I could have had a better first experience using the clay wheel! Thank you!