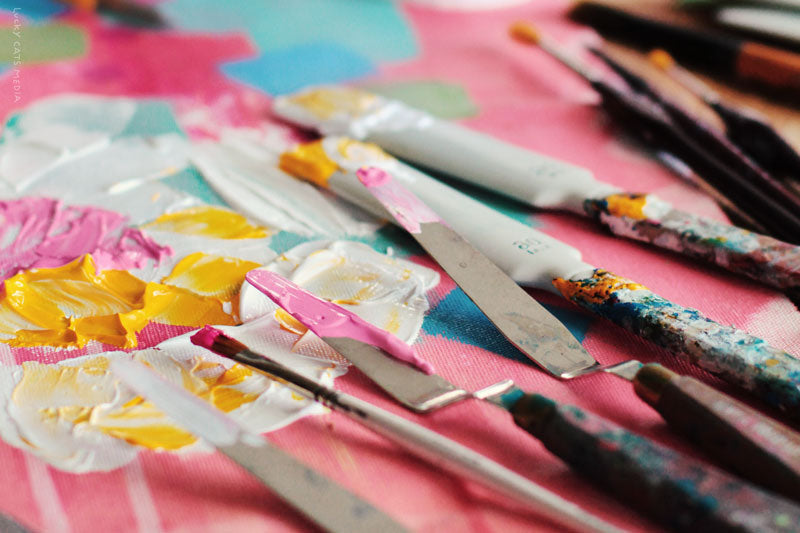 Ages 10 to 15 | 5 Classes @ 1.5 hrs each
Teen Art Class
We have six projects teens can choose from. They will likely be able to complete 1–2 maximum. Students must be able to work independently.
Drop off only.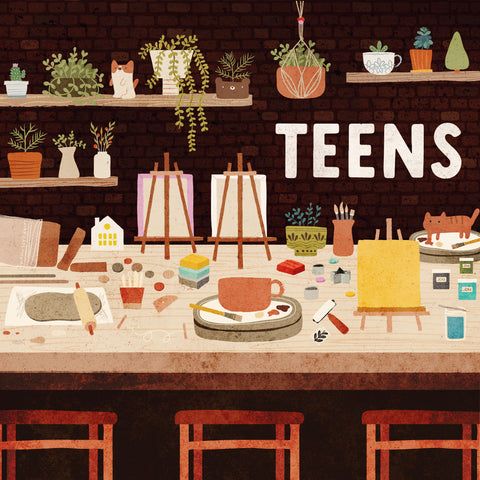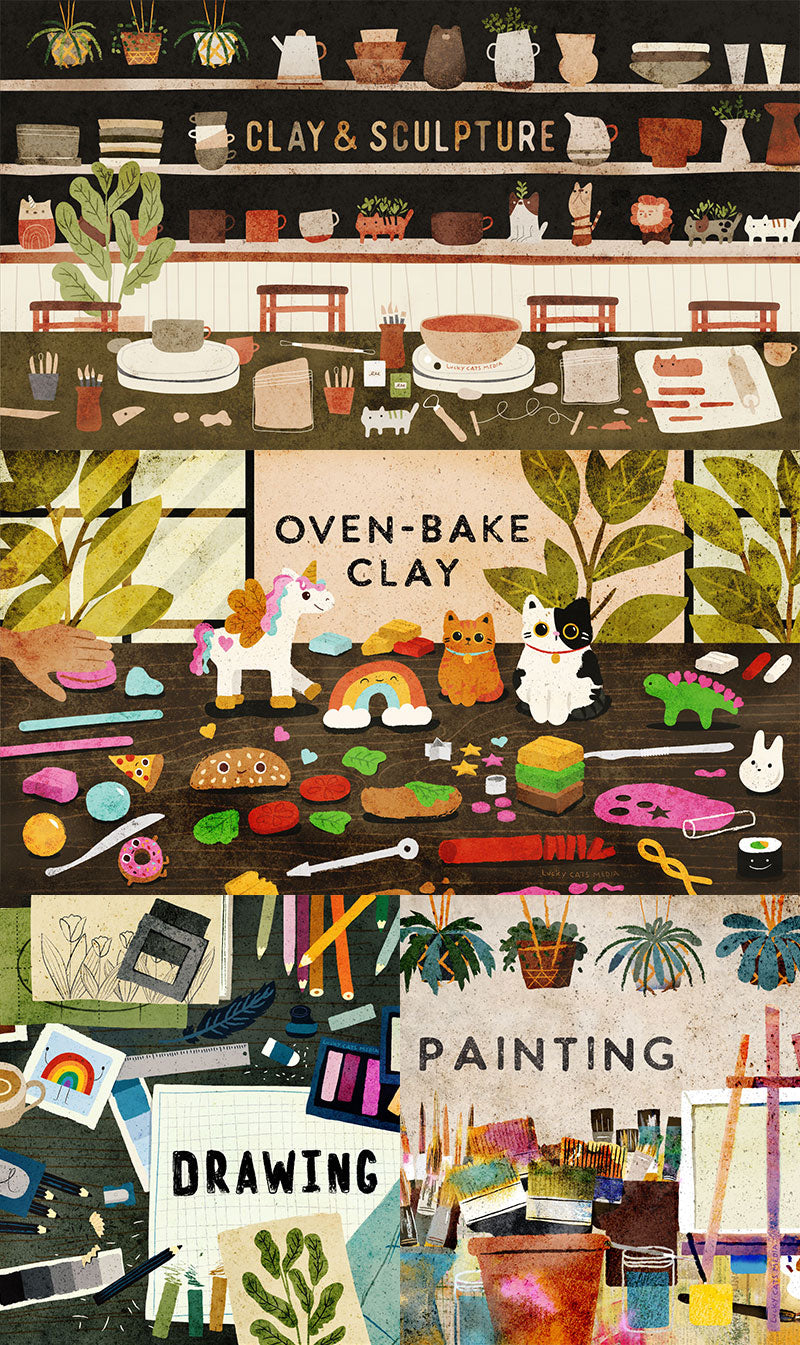 How The Class Works
When the teens arrive they will be greeted by an instructor. The instructor will bring you the materials you need to get started and walk you through important information regarding the medium you have chosen.
They will then show you how to navigate through the video step-by-step instructions. If you have questions or need an instructor to demo a technique, the instructors will be circling around the room to help. We run our teen class like this so you can work at your own pace and socialize with friends as much as you like throughout your studio time.
Our projects are designed to incorporate fine art techniques, with exciting new projects and artist inspirations every session. Students learn to use professional artist-quality tools and materials to complete their artworks in an art studio environment. Students take home artwork once complete.
Make Up Classes

Teen makeup classes can be made up during the family self paced workshop times if other people are registered at that time—max 30 minutes at the end of the session if there is outstanding work.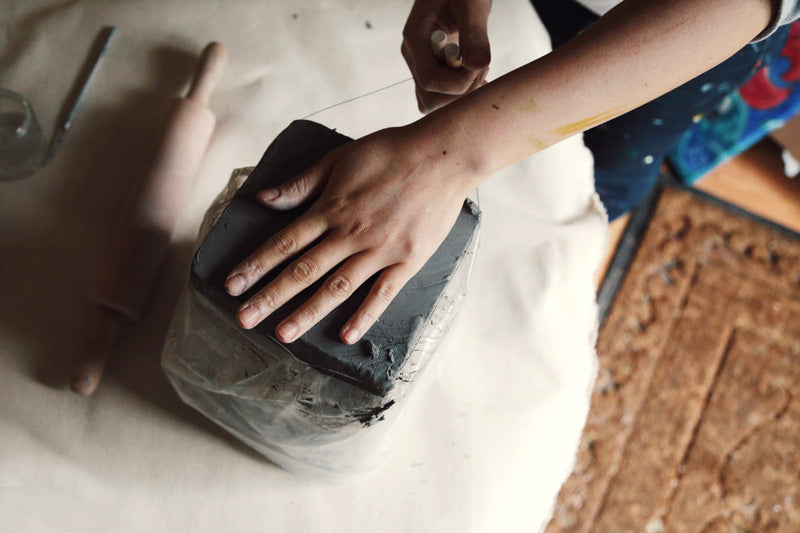 Daily Reports
Wonder how your child is doing in class? Wonder what they are making? Wonder no more! Within a few days of each class, we will send you a little email report about the class, a summary of what the students learned and how your child is doing. ♡