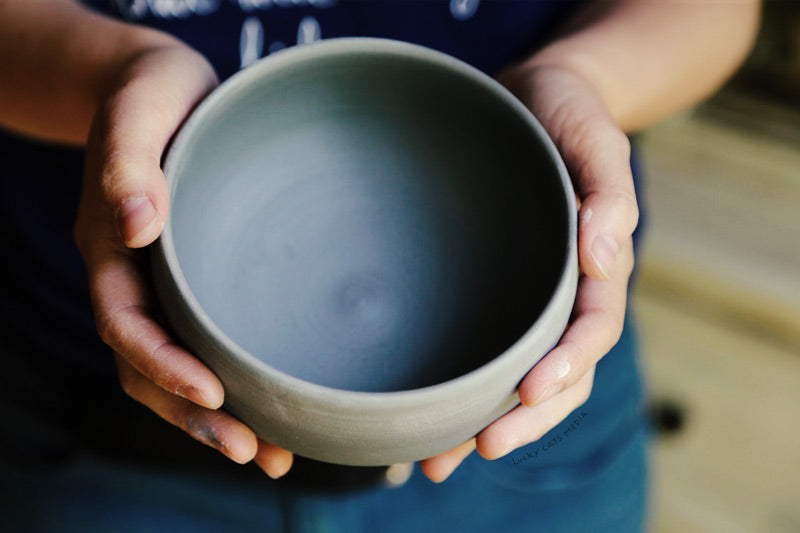 Adult, Family Workshop | 1.5 Hours + Glazing
Clay Wheel
Join us for this 2-visit workshop!
Keep calm & spin on! Each person throws up to 2 bowls. Beginner friendly, no experience required!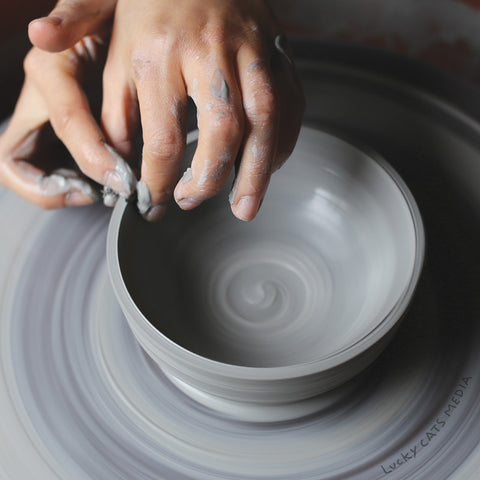 Instructor Guided Clay Wheel Workshop
Ages
Want to share a wheel?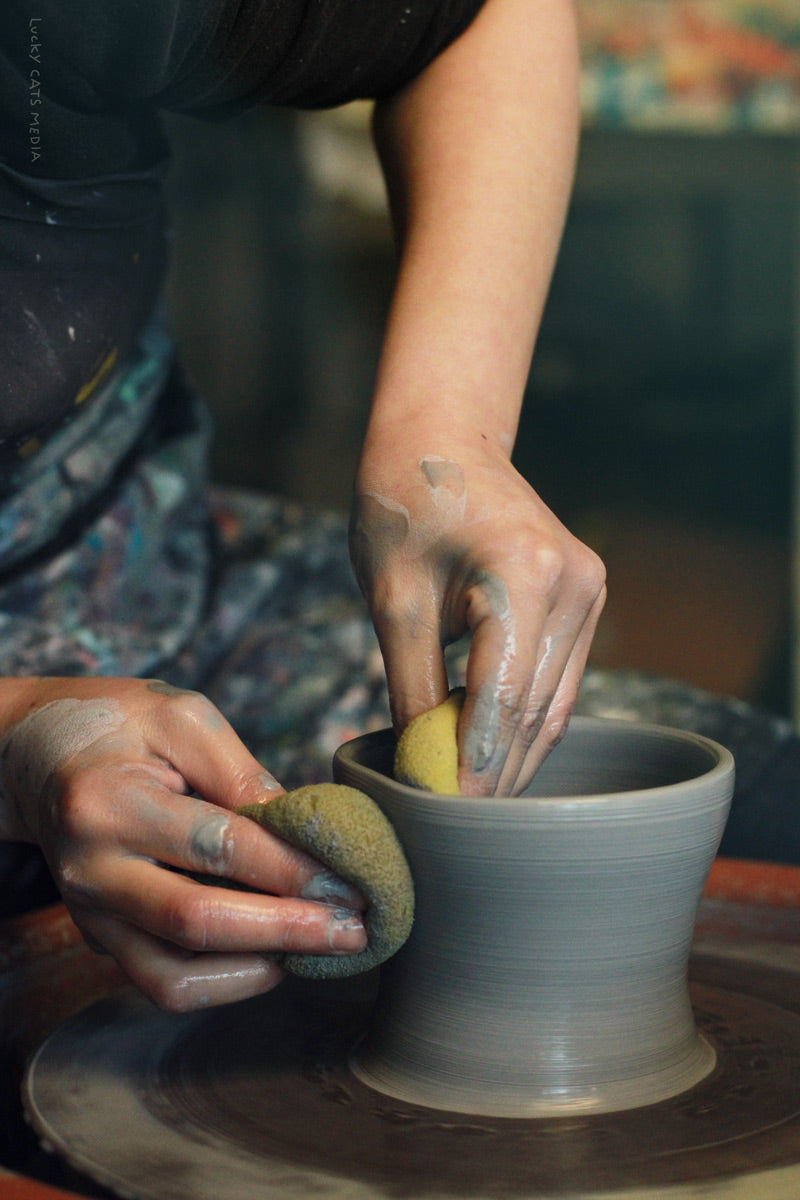 Workshop Details
Each person receives up to 800g of clay for throwing. Additional clay is available for purchase.
Each person throws up to 2 bowls. The second bowl must be started at least 20 minutes before the end of your booked time.
Timeline
1. Creating Time —1.5 hours per workshop

2. Glaze
Return to the studio to add the beautiful glazes. Glazing time can be booked approx. 7 days after making. You can glaze more than one piece during your glazing booking, time permitting. For example, if you book an hour glazing, and can finish glazing 2 pieces from 2 different building or throwing sessions in that hour glazing session—that is great! You can book glazing time from the current month's self paced workshop page.
3. Pick Up
We will fire it again in the kiln. Approx. 10 days after glazing, it's ready to be collected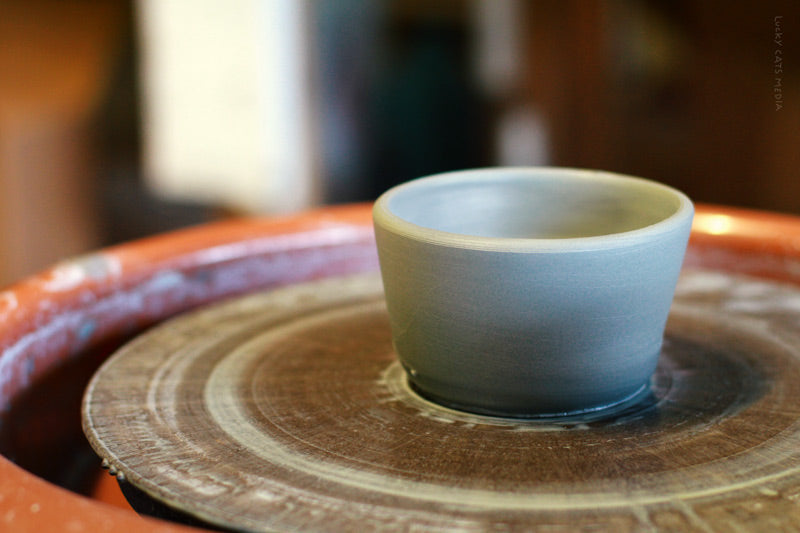 Everything starts with a lump of clay!
Enjoy the pure magic at your fingertips when you transform a simple lump of clay into a functional vessel! This captivating process brings joy and satisfaction in creating something unique with your own two hands.